See Dr. Taylor or Mr. Alvarez if you have any questions.  Thanks for participating!

100 Sideways Miles by Andrew Smith
FIC/SMI (277 pages, Lexile:890)
Finn Easton, sixteen and epileptic, struggles to feel like more than just a character in his father's cult-classic novels. With the help of his best friend, Cade Hernandez, and first love, Julia, Finn constructs his own identity.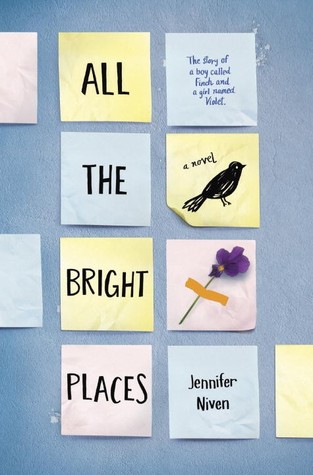 All the Bright Places by Jennifer Niven *
FIC/NIV (388 pages, Lexile: 830)
Told in alternating voices, when Theodore Finch and Violet Markey meet on the ledge of the bell tower at school–both teetering on the edge–it's the beginning of an unlikely relationship.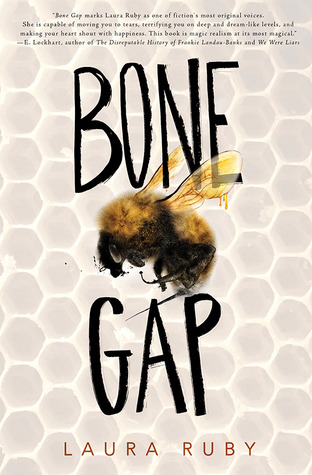 Bone Gap by Laura Ruby *
FIC/RUB (345 pages, Lexile: 810)
Eighteen-year-old Finn is the only witness to the abduction of town favorite, Roza. However, his inability to distinguish between faces makes it difficult for him to help with the investigation.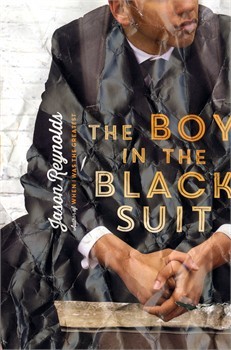 The Boy in the Black Suit by Jason Reynolds *
FIC/REY (255 pages, Lexile: 760)
Soon after his mother's death, Matt takes a job at a funeral home in his tough Brooklyn neighborhood. While attending and assisting with funerals, Matt begins to accept her death and his responsibilities as a man.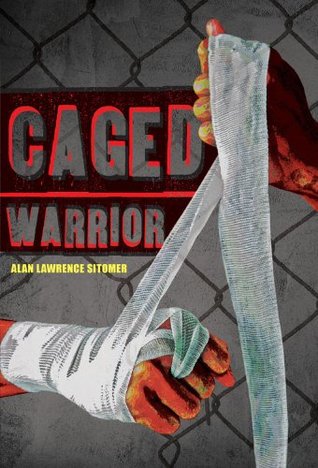 Caged Warrior by Alan Lawrence Sitomer *
FIC/SIT (216 pages, Lexile: 850)
Sixteen-year-old McCutcheon Daniels has been trained in Mixed Martial Arts and must fight to feed his five-year-old sister and his father, but chance presents an opportunity to get out of the Detroit slums using his brain instead of his fighting skills.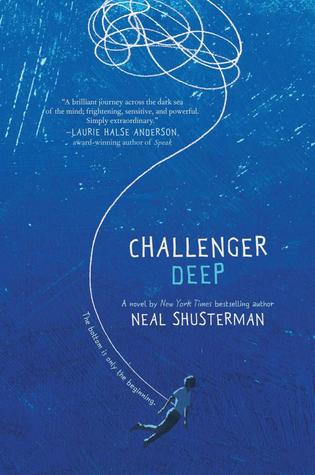 Challenger Deep by Neal Shusterman *
FIC/SHU (308 pages, Lexile: 800)
Caden Bosch is on a ship that's headed for the deepest point on Earth: Challenger Deep. Caden is designated the ship's artist in residence to document the journey with images, but he is split between his allegiance to the captain and the allure of mutiny.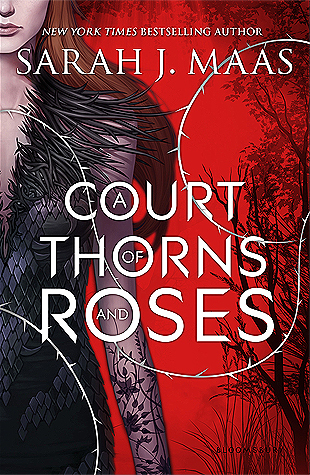 A Court of Thorns and Roses by Sarah J. Maas *
FIC/MAA (419 pages, Lexile: 880)
Dragged to a magical land she only knows about from stories, Feyre, discovers that her captor Tamlin, is not an animal, but a High Lord of the faeries. As her feelings go from hostility to a fiery passion, the threats against the faerie lands grow.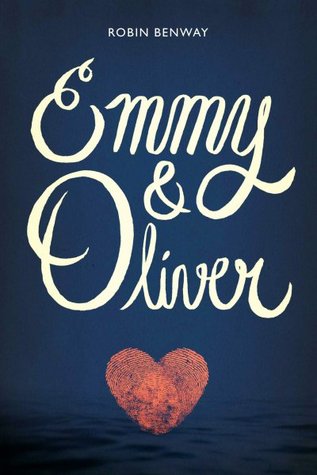 Emmy & Oliver by Robin Benway *

FIC/BEN (343 pages, Lexile: 700)
Emmy's best friend, Oliver, reappears after being kidnapped by his father ten years ago. Emmy hopes to pick up their relationship right where it left off. Are they destined to be together? Or has fate irreparably driven them apart?
Fake I.D.  by L. R. Giles *
FIC/GIL (303 pages, Lexile: 640)
An African-American teen in the Witness Protection Program moves to a new town and finds himself trying to solve a murder mystery when his first new friend is found dead.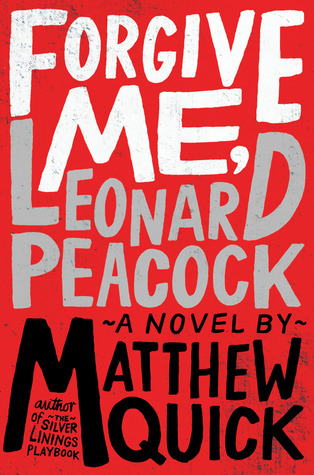 Forgive Me, Leonard Peacock by Matthew Quick *
FIC/QUI (273 pages, Lexile: 980)
Today is Leonard Peacock's birthday. It is also the day he hides a gun in his backpack. Today is the day Leonard will kill his former best friend, and then himself, with his grandfather's P-38 pistol.
Gabi, Girl in Pieces by Isabel Quintero *

FIC/QUI (284 pages, Lexile: 820)
Sixteen-year-old Gabi Hernandez chronicles her senior year in high school as she copes with her friend Cindy's pregnancy, her friend Sebastian's coming out, her father's meth habit, her own cravings for food, and cute boys.
Grave Mercy by Robin LaFevers *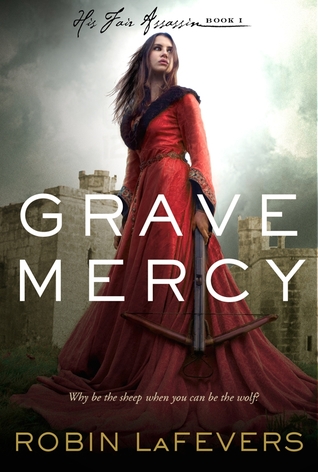 FIC/LAF (549 pages, Lexile: 850)
Seventeen-year-old Ismae avoids an arranged marriage by making a place for herself at the convent of St. Martin. There she learns of her unique gifts and must determine whether or not she will be trained as an assassin and serve as a handmaiden to Death.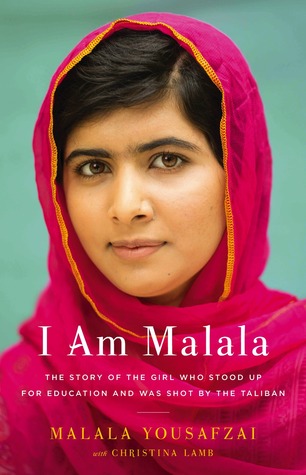 I am Malala by Malala Yousafzai *
BIO/YOU (327 pages, Lexile: 1000)
When the Taliban took control of the Swat Valley in Pakistan, one girl spoke out. Malala Yousafzai refused to be silenced and fought for her right to an education.
Laughing at My Nightmare by Shane Burcaw
BIO/BUR (250 pages, Lexile: 1110)
Shane Burcaw uses his wit to describe the challenges he faces as a twenty-one-year-old with spinal muscular atrophy. From awkward handshakes to having a girlfriend, Shane handles his situation with humor and a 'you-only-live-once' perspective on life.
The Naturals by Jennifer Lynn Barnes *
FIC/BAR (308 pages, Lexile: 690)
Seventeen-year-old Cassie is a natural at reading people. She can tell you who you are and what you want. But, it's not a skill that she's taken seriously. That is, until the FBI come knocking. They've begun a classified program to use teenagers to crack cold cases.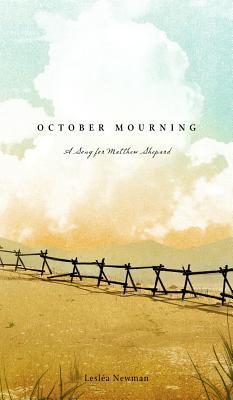 October Mourning by Leslea Newman *
FIC/NEW (111 pages, Lexile: Unknown)
From various points of view, this text relates events from the night of October 6, 1998. This was the night twenty-one-year-old Matthew Shepard, a gay college student, was lured out of a Wyoming bar, savagely beaten, tied to a fence, and left to die.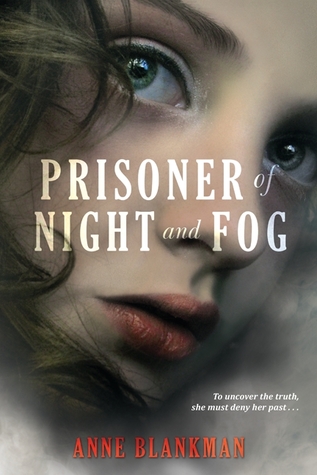 Prisoner of Night and Fog by Anne Blankman *
FIC/BLA (401 pages, Lexile: 820)
In 1930s Munich, danger lurks behind dark corners, and secrets are buried deep within the city. But, Gretchen Müller, under the wing of her "Uncle" Dolf, has grown up shielded from that side of society.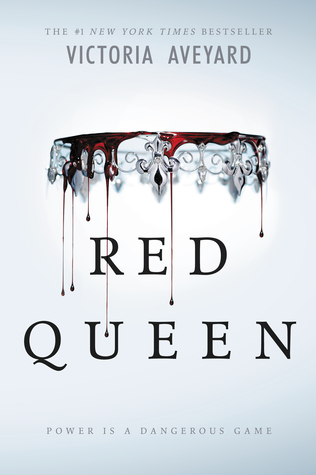 Red Queen by Victoria Aveyard *
FIC/AVE (388 pages, Lexile: 740)
Mare Barrow's world is divided by blood — those with common, Red blood serve the Silver-blooded elite, who are gifted with superhuman abilities. Mare, a Red, scrapes by as a thief until a twist of fate throws her in front of the Silver court.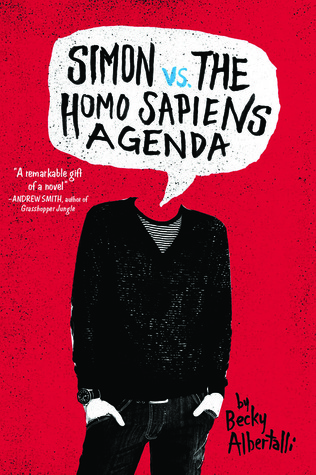 Simon vs. The Homo Sapiens Agenda by Becky Albertalli *
FIC/ALB (303 pages, Lexile: 640)
Sixteen-year-old and not-so-openly gay Simon Spier prefers to save his drama for the school musical. However, when an email falls into the wrong hands, his secret is at risk of being thrust into the spotlight.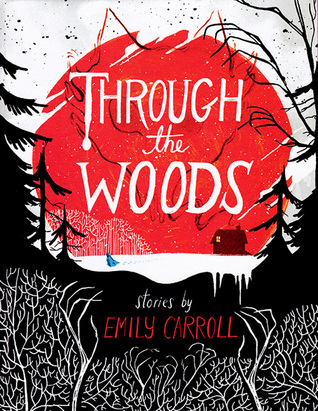 Through the Woods by Emily Carroll *
GN/CAR (208 pages, Lexile: 550)
Five mysterious, spine-tingling stories follow their protagonists into (and out of) the eerie abyss. These chilling tales spring from the macabre imagination of acclaimed and award-winning comic creator Emily Carroll. Come take a walk in the woods and see what awaits you there.